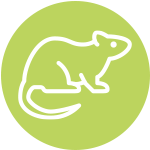 Mice & Rats
Do you have a mouse or rat problem in Natick? Integrated Pest Control will help you take control of your home again by trapping, baiting and/or exclusion.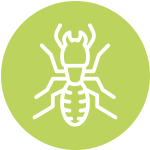 Termites
Stop termites where they are and protect your valuable property with proven, safe extermination treatments from Integrated Pest Control.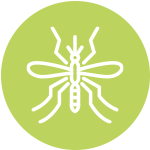 Mosquitoes & Ticks
Protect your yard, property, and Natick area home with Integrated Pest Control's tick control and mosquito control, helping keep your yard tick & mosquito free.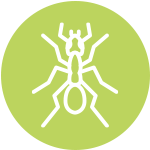 Carpenter Ants
Prevent structural damage to your home and safety issues with proper, expert Carpenter ant management, as well as pavement ant management.
Welcome to Integrated Pest Control, Inc.
Protecting Natick area homes from pests for over 30 years, Integrated Pest Control, Inc. is dedicated to providing high-quality pest control services and superior customer satisfaction.
Conveniently located at 991 Worcester Rd in Natick, MA, Integrated Pest Control is in the heart of The Greater Metro-West area. The experts at Integrated Pest Control serves residential homes, including single family, multi family dwellings and large apartment buildings. Serving all areas and towns in the greater metrowest area, including Natick, Framingham, Sherborn, Dover, Wellesley, Weston, Wayland, Southborough, Westborough, Northborough, Berlin, Bolton, Stow, Hudson, Marlborough, Sudbury, Maynard, Concord, Acton, Boxboro, Littleton, Westford, Carlisle, Lincoln, Bedford, Lexington, Waltham, Newton, Needham, Ashland, Hopkinton, Holliston, Milford, Medway, Millis, Franklin, Bellingham, Norfolk, Walpole, Westwood, Dedham.
The Integrated Pest Control experts also offers commercial pest control and residential services for Carpenter ants, Small ants, Termites, Bees, Carpenter bees, Bedbugs, Ticks, Mice, Mosquitoes, Cockroaches, Moths, Rats and more.
In the not so recent past, families would "call the exterminator". Now, Integrated Pest Management (I.P.M.) is the proper term. Simply put, this is the term for using several different methods to control a pest problem such as proper sanitation, moisture control, structural modification and the use of low risk pesticides to ensure safety of families, pets, and properties.
Whether it is a house, apartment or condominium, Integrated Pest Control provides prompt, efficient services for all your pest management needs.
Commercial services for your business are provided to offices, office buildings, storage facilities, restaurants, bars, stores and warehouses. With monthly, bi-weekly and weekly service plans offered, Integrated Pest Control has a plan for pest management that will fit any budget, business or family.
Call the experts at Integrated Pest Control for your residential or commercial pest management needs today.
Call The Experts At Integrated Pest Control For All Your Pest Management & Extermination Needs.
Over Three Decades Of Experience In Bees, Carpenter Ants, Carpet Beetles, Clothes Moths, Cockroaches, Fleas, Mice, Mosquitoes, Rats, Roaches, Spiders, Termites, Ticks, Wasps & Beyond.
What Our Clients Have Said